The Transformation
48 Days to Eating & Living Naturally for Life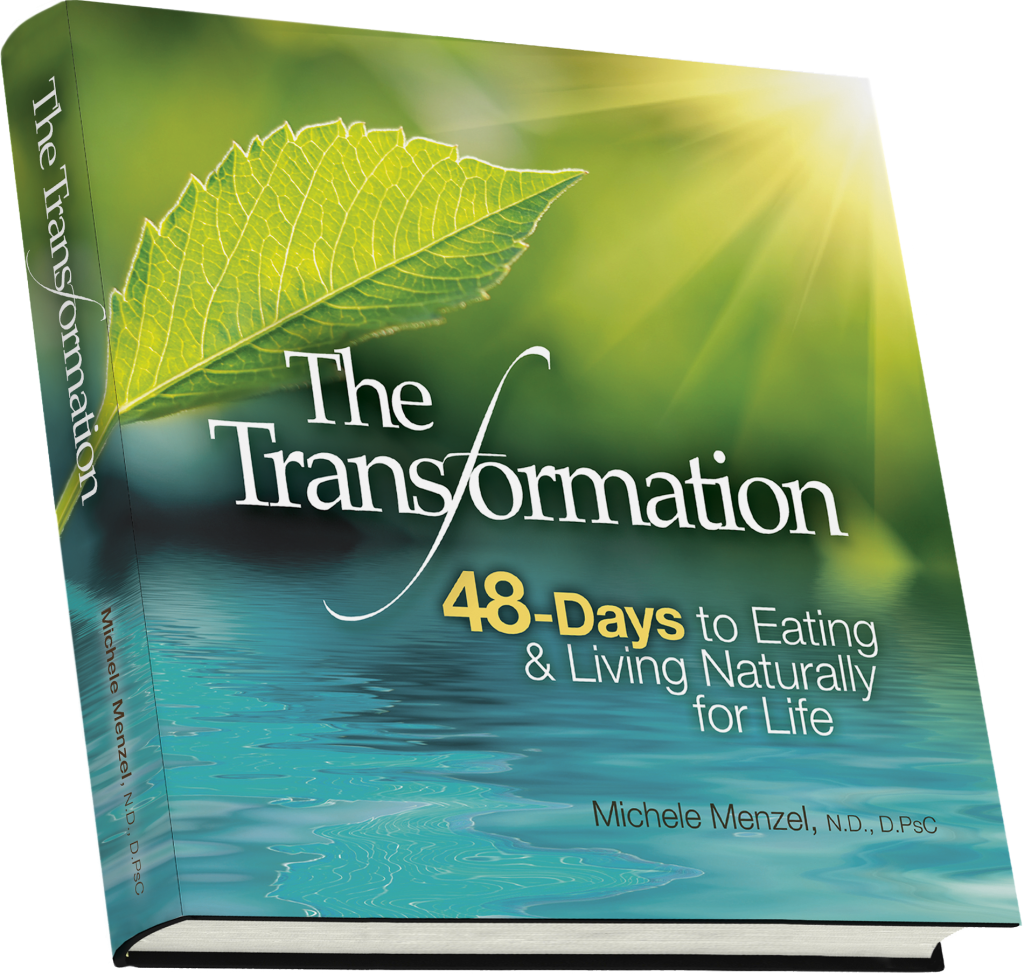 The Transformation Program is a step-by-step, 48 day plan for bringing The 7 Laws of Wellness to life. Dr. Menzel has mapped out everything you need to know and do with food, supplements and daily lifestyle. Detox from stress, renew your inner resources and create new habits that will keep you young and healthy for life.
Detoxify
The effects of daily and traumatic stress and environmental toxins build up in body tissues over time. Your body has a complex set of systems designed to clear the by-products of stress hormones, poor quality food and chemicals from the environment. The first 15 days will focus on helping your body rid itself of built-up toxins.
Renew
Detoxification is hard work! It's important to replenish your entire system with quality foods that assist the elimination process while restoring vital nutrients. You'll also focus on getting high-quality sleep, renewing your faith, and reconnecting with nature. Assisted detoxification and deep renewal of your body's resources in the second 15 days will transform your basic level of well-being.
Reset
Increasing levels of energy and weight loss are common by the final stage of the Transformation. Now is the time to focus on infusing every area of your life with nourishing habits that carry the momentum you've created these 7 weeks into a lifelong journey. The final phase of the program focuses on lifestyle habits that assist you on the path to lifelong energetic wellness.
Transformation Seminar
The Energetic Wellness Center hosts a one-day Transformation Seminar every January, June & September. The seminar is led by Dr. Michele Menzel, where she teaches you everything you need to know to get started with the Transformation Program. Visit the Transformation Seminar page for more details.
Three Ways to Go Through the Transformation with Energetic Wellness:
With a Personal Transformation Lifestyle Coach
We've created an individualized Transformation Lifestyle Coaching Package to support individuals going through the Transformation Program. Your personal coach will be with you every step of the way to answer questions and keep you motivated. You can add a Transformation Lifestyle Coaching package when you join the seasonal group program, or follow the program with your Coach any time during the year.
Take a look at everything included in the Transformation Lifestyle Coaching program today!
On Your Own
If you want to take yourself through the Transformation journey on your own, we've packaged up all the recommended supplements and informational materials you'll need for success. Review the Transformation Supplements Package and order now by calling 405-359-1245. Purchase the basic, support and cleansing products on our online store here!