At Energetic Wellness, we are committed to helping you achieve a life full of energy in balanced living. If you are ready to become responsible for your health and make different choices to become the best that you can be, then we are here to support you.
Practitioner Philosophies
"Naturopathy is a philosophy, art and science. It recognizes the body's inherent processes of healing [are inborn] and seeks to arouse, assist and cooperate with the body toward a restoration to normal."
Robert J. Thiel, PhD
At Energetic Wellness, we are committed to helping you achieve a life full of energy in balanced living. If you are ready to become responsible for your health and make different choices to become the best that you can be, then we are here to support you.
The Energetic Wellness Center is dedicated to bringing to life the Seven Laws of Wellness from Dr Menzel's book The Transformation, which re-create the natural way of living that promotes health and encourages happiness: being fully nurtured by our environment. We have been taught to dis-trust our God Given Design, and we have been told false information—taking us away from the Natural Design which is our blueprint for life. Your body was designed for amazing health. Living naturally and holistically isn't hard. In fact it can be easy—but now we have to re-learn what natural, organic, wellness and health really means. 
The earth has been created for us, and it was meant to support a natural and fully sustainable life. When you live in alignment with natural cycles you are nourished with all of the important elements: water, sunshine, fresh air, right nutrition. The right nutrition includes all organic, non-GMO whole foods. Living naturally is self-supporting, good for the earth and good for us: it becomes possible to regain our balance, restore our wellbeing and thrive with vibrancy.
Our DNA isn't faulty; we are not expected to have chronic illness; we are not supposed to mask symptoms.
To be fully well, we have to take a different path, the pathway to a Transformed Life. When you are ready to see a difference in your life, many of those nagging aches, pains, and headaches for example start to melt away. Drugs aren't the answer we have been taught to believe they cure us. The natural cure includes returning to the fundamental, ancestral diets and following the deep truths which support the body, mind and the spirit.
Ancient diets have been proven to be healthy for centuries! When we modernized our lifestyles and foods all changed—and we need to know how to live the way we were designed to be—navigating a new lifestyle with proven methods of wellbeing.
Certified Nutritional Counsellor | Certified Natural Health Professional | Certified Bionetic Naturopathic Counsellor | Certified Doctor of Naturopathy | Board Certified Naturopathic Doctor | Diplomat of Pastoral Sciences | Spectra Vision Technology Teacher | Natural Laws of Healing Practitioner
Every naturopathic doctor shares some core values in their practice. Over the course of more than 20 years, Dr. Menzel has taken these values and developed them into a comprehensive new system of complete wellness. She understands the difference between the masking of symptoms, (even using natural products like herbs and vitamins) (many are too strong or synthetic) and not usable by the body.
Throughout the personal journey of raising my children and through my own health challenges the Holy Spirit continued to direct me towards our God given design to heal. After taking my children and myself through many healing phases my desire to teach became apparent. A doctor is a teacher. My intention and desire is to come alongside you and teach you about how your body was made to support you through life. It was designed to help you through life, not attack you or harm you! 
By understanding the natural laws of the body to heal you will understand what most people fear the most, symptoms. We fear what we don't understand…my intention always will be to support you and help you understand symptoms from a biological perspective so that you will have the confidence to live naturally as God designed. Perfect love casts out fear! 
 I want the journey back to your understanding of natural design to be easy, so I will give everything I can to help you get started.  
Dr. Menzel's Core Values of Holistic Naturopathic Medicine:
Do no harm; holistic naturopaths should provide the best care possible with the least exposure to risk for their clients. Natural recommendations include counseling in lifestyle changes, whole food nutrition, whole food supplementation, and holistic therapies that support the body's natural functions, and understanding regarding symptoms, emotions, and the seven laws of wellness. 
She has lived through this process overcoming both Fibromyalgia and Lyme Infections naturally!  
She has the experience needed to make your fears about becoming well confidently justified! 
She desires to promote the self-healing nature of all humans. Assists her clients in recognizing the natural causes of symptoms and assist the body in natural self-healing
 Promote the self-healing nature of all humans. She has studied complex sciences such as Bionetics and German New Medicine—both of which are ground breaking understandings in holistic and natural medicine approaches!   She is BNC certified and is an expert in Natural Laws of healing. She will give you confidence in moving out of symptom management and into responsible living using a natural lifestyle. 
She treats each person according to his or her individual needs. She appreciates Bio Individuality! 
She knows that there is no one-size fits all approach. Each patient is unique! Your visit will focus on your personal bio-individuality!
Naturopathic Practitioner | Certified Bionetic Naturopathic Counsellor
The process back to yourself should be full of light and hope. It should bring back your faith in your body and its natural design. It should give you full confidence to make your own decisions in regards to you and your health. I am here to help you in that process. By getting back to nature we will learn together what you and your body needs specifically. Your wellness protocol will be uniquely designed for you as an individual to support you in what you are going through. Let's work together to nourish you to be vital for the life you want to live!
Jessica has "grown up in the business" so to speak. Being the daughter of Dr. Menzel gave her a front row seat in Michele's wellness journey. The journey personally shaped Jessica, at 10 years of age she was making full meals for the family when Dr Menzel was first unwell and unable to get out of bed. Being the oldest, Jessica stepped in and helped her family. A natural leader with a desire to help and hold space for those that need it. As Dr. Menzel began learning and growing and healing herself from her diagnoses or Lymes and Fibromyalgia, Jessica was learning and soaking up this example of being one's own health advocate. This knowledge and lifestyle became a foundation for being able to nurture herself through life with all of its crazy ups and downs; through excruciating eczema episodes, two natural pregnancies, two natural deliveries and successfully breastfeeding both babies and the continued natural rearing of two children sans any pediatrician visits. When she went through a painful divorce she became vividly aware of how much caring for your physical body will sustain you through overwhelmingly life altering emotional and mental traumas. The emotional, mental and physical bodies are one, never separate. They are interwoven together since the moment of our conception and everything that happens to us and around us from that point creates the perceptions and perspectives we have of the world. These perceptions and beliefs about our world and how we fit in it, are direct messages to the body on how to respond physically, i.e. symptomatically.
Jessica has been working with Dr Menzel on and off since the founding of the company in 2008. She has gone through both school programs offered through the Energetic Wellness School of Naturopathy. Being certified in Bionetics, she is highly qualified in the use of the Spectra Vision during the wellness appointments.
Jessica will be working with you on discovering the relationship between your physical symptoms and the emotional events of your life. Through this process you will also learn how to further nourish yourself by renewing your faith in the design and function of your body and its expression of symptoms.
This journey of vibrant health is an exciting one! It's a personal excursion into an individual's heart and life. All the answers lie within! 
What to Expect at Your First Appointment
The process starts by filling out a fairly extensive health history form, the more information you can give us, the better. The practitioner reviews this form at least a full day before your initial appointment. This information sets the stage and gives the practitioner the basis of where you are currently on your health journey. We as physical beings, truly are the accumulation of our life's history, trauma, joy and everything in between.
Once you arrive for your appointment the practitioner will run a Bionetic Scan on our Spectra Vision scanner. The Spectra Vision creates a view into the energetic signature of each person. It is a valuable tool to promote the principles of energetic wellness and balance. This is a completely dynamic system providing insight to skeletal, nerves, organs, glands, hormones, amino acids, and other aspects of the body. Emotional aspects that hinder overall health can be identified.
This scan is a mild stress test assessing the body's priority of where it needs the most energy for recovery and support to work through symptoms. Based on these scan results, the practitioner will begin to help you balance your bioenergy for optimal vitality. It is not about symptom management. It is designed to get to the root of your symptoms! Here are just some of the issues this initial appointment can address for you: 
Weight Loss | Lyme/Fibromialgia | Detoxification | Hormone Balancing | More Energy | Better Sleep | Immune Building | Cellular Energy | Metabolic Lift | Recovery after Illness | Emotional Wellbeing and Balancing | Stress Resilience/Allergic Stress | Bionetic Balancing | Recovery from Covid-19 Symptoms
During this first appointment you will also receive a free copy of Dr Menzel's book The Transformation, a New Client Folder full of very helpful information, and a complimentary Detox Ionic Foot Bath.
A NOTE ON COVID-19 VACCINES: If you have received a booster shot you will need to delay a visit to EW by two weeks. Please notify us if you recently have had a booster. The vaccines are known to shed. Please read CDC information on vaccine shedding. There are known complications from Covid 19 shots, be aware that they can complicate your case and may interfere with the natural healing process. We do not recommend these vaccines especially for children.
After your Initial Appointment we recommend you schedule at least two follow up appointments. We offer these follow up appointment packages:
One Follow Up Appointment Package: $125.00 Jessica (follow up)
Two Follow Up Appointments Package: $250.00 Jessica (prepaid)
Three Follow Up Appointments Package: $325.00 Jessica (prepaid)
Suggested balancing botanicals and whole food supplements are additional per appointment.
We also offer No-Contact (virtual) Visits using zoom teleconferencing and Hair Scans.
Pet Wellness Appointments
Did you know that our pets hold a lot for us energetically and this can play out in their little bodies in the form of symptoms? Send in your pet's hair/fur (cut at the hunches) and let us help them with their bioenergy so they can also enjoy balanced energy!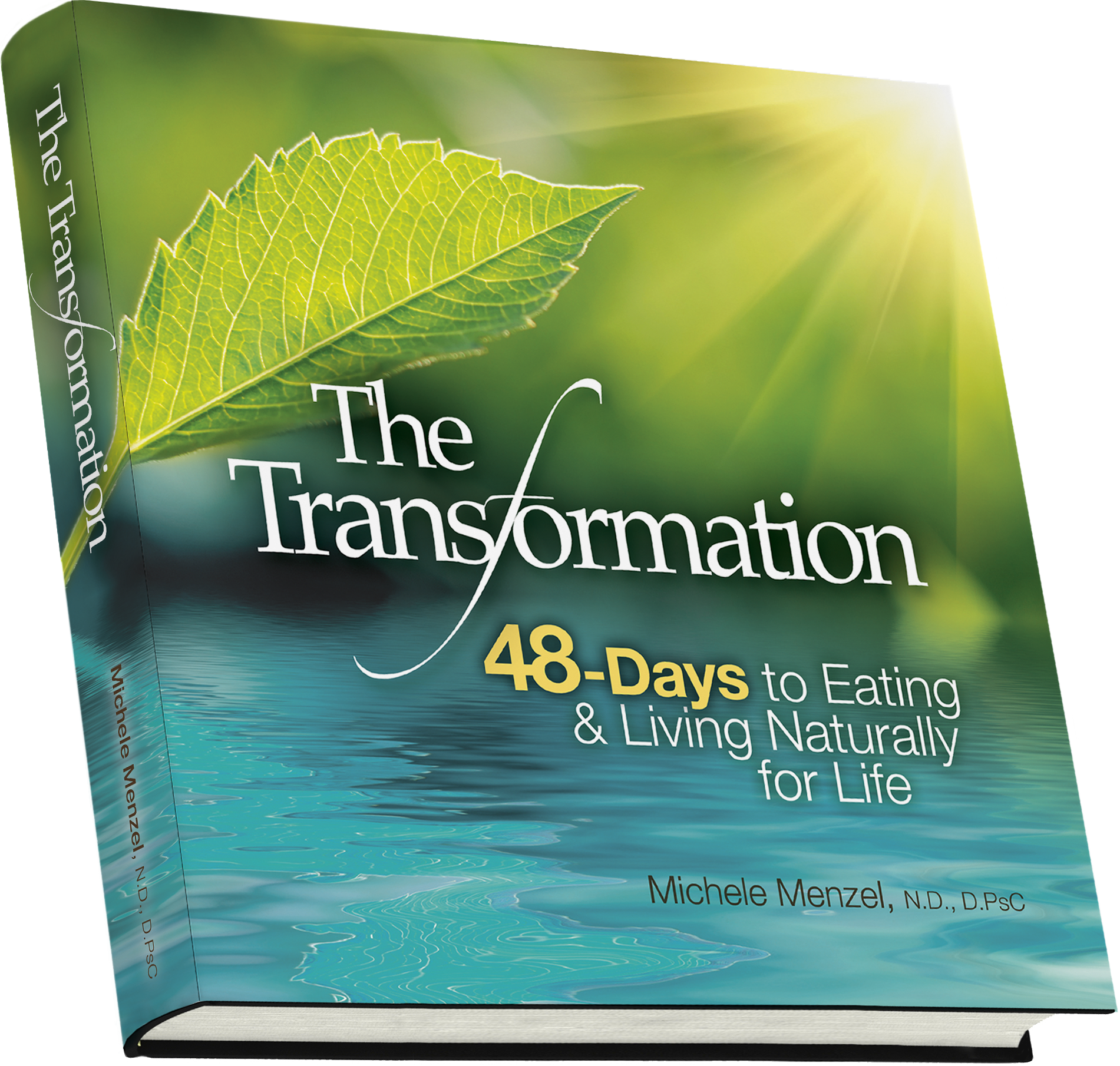 Transformational Resources
In addition to one-to-one naturopathic wellness appointments, Energetic Wellness offers life-transforming resources designed to show you how it is possible to make natural wellness a reality.
Dr. Menzel has learned the secrets of integrating balanced, natural living in a modern life. She's spent two and a half decades perfecting these foundational principles—beginning with her recovery from both LYME and Fibromyalgia.
It all started with The Transformation book that Dr. Menzel wrote beginning in 2008 and published the hard copy in 2013 with the desire to map everything out that you need to know about how to support a natural life in our modern world. What is true nutrition? What is good food? What type of supplements do we take and how does our daily lifestyle support or hurt us?
Dr Menzel answers all of those questions and more in her book The Transformation. The benefits of natural wellness are achievable. They are just a few simple steps away in Dr. Menzel's complete wellness plan through the Seven Laws of Wellness.
With the guidance of these seven principles, you'll be able to unravel from the complicated stressors of the modern American lifestyle. Support your immune system and find balance in a stressed out world.
Learn more about The Transformation book, seminar, and course by clicking the button below.