Lifestyle Coaches
Professional Lifestyle Coaches Trained in the Energetic Wellness Naturopathic Philosophy
The natural lifestyle and whole foods nutrition taught by Dr. Menzel have inspired several people to further their professional skills with her Health Coach Training. A few dedicated participants in the program have signed on to the Energetic Wellness team to work regularly with our clients who want to fully adopt a holistic way of living through the Transformation program.
Pamela Parrish
CERTIFIED TRANSFORMATION LIFESTYLE COACH
OKLAHOMA CITY, OK
For the past 38 years, I have had a career in the oil and gas industry in the Land Title Division Order section. Prior to that, I was a dental assistant for about 5 years. I am also a licensed Real Estate Broker and a former Certified Aerobics Fitness Instructor. Although I have had a very successful career, I have always had this internal calling to health and fitness. I have felt there was a more natural way of taking care of oneself rather than utilizing synthetic drugs. I found that missing piece of the puzzle at Energetic Wellness with Dr. Menzel's naturopathic approach.
I have had a desire to eat healthily as well as to exercise to maintain a healthy body since my 20's. However, my nutritional knowledge then and now are as different as day and night. My earlier years were mostly focused on physical exercise and calorie counting or the current popular diet at the time. Through my journey over the years, I have come to realize that the quality of food we eat has a dramatic effect on our bodies and quality of life.
My more in-depth research into food and supplements and how they affect our bodies began about 6 years ago while trying to find a natural solution for my husband's severe restless leg condition and peripheral neuropathy of the lower legs. I also had a desire to find a natural solution for my underactive thyroid, and that research led me to Dr. Menzel and the Transformation Lifestyle Coaching Certification.
I have been able to eliminate the prescription drug for my thyroid and have replaced it with natural supplements as well as eating organic healthy food and implementing the 7 Laws of Wellness. I feel great, and my body is more in balance now than it has ever been. I share Dr. Menzel's passion and truly believe in Dr. Menzel's 7 Laws of Wellness: Nutrition, Hydration, Detoxification, Rest, Faith in God, Exercise/Oxygen and Sunshine/Outdoors. As Dr. Menzel says, "The foods we eat and the environment in which we live contribute to living a full and vibrant life."
It is my passion to assist others in their transformational journey to improve the quality of their life. I offer many services such as pantry transformation, classes on the 7 Laws of Wellness, and shopping assistance, including how to read labels more effectively. If needed, I will even help you learn to prep and cook your favorite foods with organic, nutrient-dense options. I would love to assist you in implementing a healthier lifestyle! Please contact me at the number listed below.

- Pamela Parrish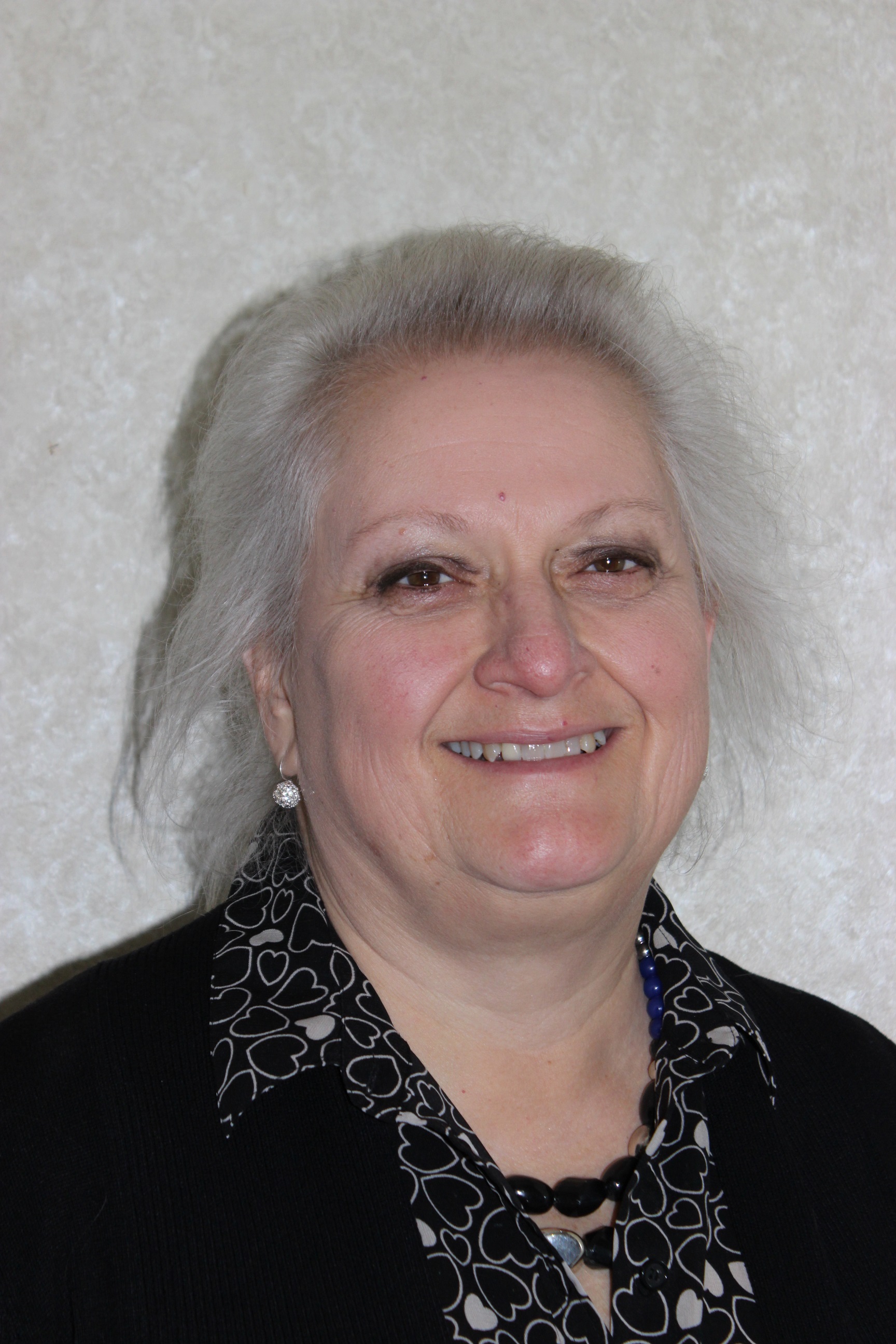 Linda Voss
CERTIFIED TRANSFORMATION LIFESTYLE COACH
OKLAHOMA CITY, OK
I am very excited to be a Certified Transformation Lifestyle Coach! I have been a patient of Dr. Menzel's for many years and have been through a very long healing journey with diabetes, as well as many other signs that my body needed to heal itself.
Through the education I received during Dr. Menzel's coaching program, as well as being a long-time patient of hers, I have become a firm believer in German New Medicine and have found that our bodies are wonderfully made and are truly designed to heal! We must take responsibility for ourselves and see to the needs of our own body, mind, and spirit so that we can work toward that wonderfully balanced, thriving life we are meant to enjoy.
In the past, I have often been a reluctant student and would try to compromise on my health, but each time I did, my body, mind, and spirit said, "No! There is a better way!" That is why I am now a coach!
Together, we will learn the best of shopping for nutrient-dense foods and transforming our own pantries into the sources of health they should be. I hope that you will choose this path, and I look forward to hearing from you!
I am still a wonderful work in progress, and I so look forward to helping anyone who is ready to begin their journey toward health and healing. I will be focusing on helping groups and individuals balance the 7 Laws of Wellness presented in Dr. Menzel's book, The 48 Day Transformation, and assisting you in developing a thriving lifestyle that will bring honest health into your life.

-Linda
Sherry Roden
CERTIFIED PERSONAL TRAINER
CERTIFIED TRANSFORMATION LIFESTYLE COACH
STILLWATER, OK
I LOVE learning! I've been an avid reader and seeker of knowledge since I graduated from college. My career has taken me down many paths and provided me with a wealth of knowledge. I have always had questions about life and why we believe the things we do. Why do we believe without question the information shared on TV commercials and the news? Lots of things make me go hmm.
For several years I helped small businesses market their companies on Facebook. During this time I used Facebook a lot! I started realizing many of my friends are sick and a large number of them have cancer. Why? As I started asking questions it led me to books, conferences, workshops etc., all centered on health and wellness. Also, during this time my husband, Dale, and I opened a fitness center. How we came to be fitness center owners is a long story! The short version is, it fell in my lap!
In addition to getting certified as a personal trainer, I began immersing myself into learning about exercise and movement as we age. I realized a big part of seeing results in the gym has to do with what goes into our mouth. My friend, Dr. Michele Menzel, created a certification program based on her book The Transformation, 48 Days to Living and Eating Naturally for Life. I decided to go through her certification program and received certification as a Transformation Lifestyle Coach in 2016. This training has provided the foundation for understanding why so many of my friends are sick.
Unfortunately, due to crazy schedules, the majority of what we eat and feed our families is not food. We are on a diet of fast food and processed foods thus are bodies are on chemical overload! Our bodies cannot function as they were designed when we are not eating real whole food. Also, we are not caring for our body or supporting it through our lifestyle.
My desire is to teach women how to eat real whole food and transition their family to do the same. During the process, they will learn the seven laws of wellness and how to live naturally for life. This can be done despite crazy schedules. We can feel good, be healthy for the long term and have lots of energy! Let's grow old together and enjoy all phases of life. No one should be confined to a chair as they age.
In 2017, I will be training to become a Doctor of Naturopathy. I believe our body was designed to heal itself. We just need the knowledge and courage to trust it during the process. It all begins with feeding it real whole food so it can function as it was designed.

I look forward to supporting you during your journey to health and wellness for the long term!

-Sherry