The Energetic Wellness Center is dedicated to bringing to life the Seven Laws of Wellness from Dr Menzel's book The Transformation, which re-create the natural way of living that promotes health and encourages happiness: being fully nurtured by our environment. We have been taught to dis-trust our God Given Design, and we have been told false information—taking us away from the Natural Design which is our blueprint for life. Your body was designed for amazing health. Living naturally and holistically isn't hard. In fact it can be easy—but now we have to re-learn what natural, organic, wellness and health really means, and we are here to help with that!
"Naturopathy is a philosophy, art and science. It recognizes the body's inherent processes of healing [are inborn] and seeks to arouse, assist and cooperate with the body toward a restoration to normal."
— Robert J. Thiel, PhD
The earth has been created for us, and it was meant to support a natural and fully sustainable life. When you live in alignment with natural cycles you are nourished with all of the important elements: water, sunshine, fresh air, right nutrition. The right nutrition includes all organic, non-GMO whole foods. Living naturally is self-supporting, good for the earth and good for us: it becomes possible to regain our balance, restore our wellbeing and thrive with vibrancy. Our DNA isn't faulty; we are not expected to have chronic illness; we are not supposed to mask symptoms.
To be fully well, we have to take a different path, the pathway to a Transformed Life. When you are ready to see a difference in your life, many of those nagging aches, pains, and headaches for example start to melt away. Drugs aren't the answer we have been taught to believe they cure us. The natural cure includes returning to the fundamental, ancestral diets and following the deep truths which support the body, mind and the spirit.
Ancient diets have been proven to be healthy for centuries! When we modernized our lifestyles and foods all changed—and we need to know how to live the way we were designed to be—navigating a new lifestyle with proven methods of wellbeing. This was proven by Dr. Weston A Price. (see WAP link).
The Energetic Wellness Center started with the vision of Dr. Michele Menzel with the help of her daughter Jessica who has been working with Dr Menzel since the founding of the company in Edmond, Oklahoma in 2008. Energetic Wellness Center now becomes a reality everyday through the collaboration of a dedicated team of wellness practitioners and support staff lead by Dr Menzel and Jessica. Together, the Energetic Wellness team works to guide individuals back to health and vitality — living in harmony with their original biological design.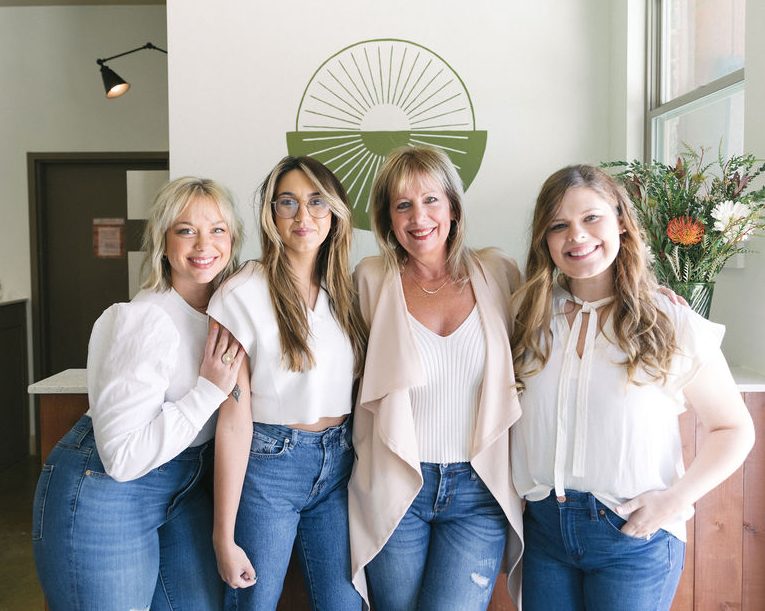 ND, BNC, CNC, CNHP
Certified Nutritional Counsellor | Certified Natural Health Professional | Certified Bionetic Naturopathic Counsellor | Certified Doctor of Naturopathy | Board Certified Naturopathic Doctor | Diplomat of Pastoral Sciences | Spectra Vision Technology Teacher | Natural Laws of Healing Practitioner
Dr Michele Menzel is the founder and head Holistic Naturopath at Energetic Wellness. Over the course of more than 20 years, Dr. Menzel has taken the core principles of naturopathy and developed them into a comprehensive new system of complete wellness, including a book and course called The Transformation. She is has also studied complex sciences such as Bionetics and German New Medicine — both of which are ground breaking understandings in holistic and natural medicine approaches. She is BNC certified and is an expert in Natural Laws of healing.  In fact, she has even founded a Holistic Naturopathic School that is Nationally Certified. She is teaching her knowledge world wide! Dr Menzel wants the journey back to your understanding of natural design to be easy, and is here to help you get started. 
BNC
Naturopathic Practitioner | Certified Bionetic Naturopathic Counsellor
Jessica has been working with Dr Menzel since the founding of the company in 2008. She has gone through both school programs offered through the Energetic Wellness School of Naturopathy. Being certified in Bionetics, she is highly qualified in the use of the Spectra Vision during the wellness appointments. Jessica is here to work with you on discovering the relationship between your physical symptoms and the emotional events of your life. Through this process you will also learn how to further nourish yourself by renewing your faith in the design and function of your body and its expression of symptoms. Jessica is excited to meet you and support you on your health & wellness journey.
EWSN SCHOOL ADMINISTRATOR
Lauren brings a vast array of administrative support tools and expertise to The Energetic Wellness School of Naturopathy. She also supports our daily clinic as needed when things get busy. We are blessed and so grateful for Lauren's vast array of talents and her incredible gifts of compassion and hospitality.
Energetic Wellness Client & Practitioner Support
Ashlan is the newest to join our Energetic Wellness family. Ashlan skillfully assists our clients over the phone, through text and email and in our supplement market. She helps keep Energetic Wellness organized and efficient! We are so happy and very grateful Ashlan is a part of our family.